Your website may look great and boast an amazing offer, but do you need MORE people to find you? vFound offers
Search Engine Marketing (SEM) & Search Engine Optimization (SEO) technology
via the
V

F

Optimizer (

V

F

O) Suite
. Whether you are a website owner in need of a simple software solution to help get you noticed in search engines or want to beef up your online publishing application (CMS, e-commerce platform or online marketing app) with the ultimate
SEO / SEM technology
, we are your first stop on the road to your online success.
The "VFO for Search Engines" is a  real-time web-based SEO/SEM decision engine that analyzes your website and checks all the important details for better inclusion and visibility in search engines.
Don't worry about the technical details. All you need to do is upload the optimized pages to your server or save it onto your CMS/e-commerce platform, if you integrate VFO technology into your system. No more technical documents and no more wasting valuable time. The VFO for Search Engines is simple enough for a non-techie, but complex enough for an SEO / SEM specialist wishing to save time and boost productivity.
With the VFOptimizer Suite, you can also investigate your competitors' SEO strategies and see which keywords they are using, so you can build your own competitive keyword list. The VFO algorithm will also show you what your chances are for ranking within the TOP results for the keywords you plan to use. Find the long-tail keywords that are best for your website in just minutes!
V

F

Optimizer – Complexity Made Simple

CUSTOMER QUOTES

"With less than two years in the market, in a very short period of time, we were able to compete with major newspapers in Argentina. Thanks to vFound's innovative SEO technology, our system has been turned into a powerful and intelligent tool that allows our journalists to effectively drive visitors to every news article we publish." – Andres Repetto – CEO, Notio.

"The technology vFound provides was instrumental in achieving our online growth goals in the last year. We were able to appear in the TOP spots in search engines for every important keyword for our business. Our traffic increase over the last 12 months has far exceeded our expectations." Eduardo Vera – CEO, Observador Global.

"In just a month after launching our new website with vFound technology, we were able to double the number of leads we got on a regular basis. We got 70 #1 keyword rankings in that period. We did not expect such a lift in this short a period of time" Federico Boero – Marketing Manager, Sotheby's Realty Argentina.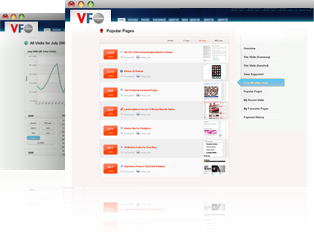 SIGN UP TODAY!
LOGIN
Get the latest
VFO for Search Engines Fact Sheet
(pdf).
AWARD WINNING TECHNOLOGY