January 18, 2011
VFOptimizer Heading to Silicon Valley
vFound is proud to announce that we are one of 13 companies which have been selected by the Buenos Aires Ministry of Economic Development to participate in the city's first-ever official trade mission to Silicon Valley.
In 2010, the Buenos Aires Ministry of Economic Development held an open call for technology-based companies (IT sector, Web 2.0, gaming and animation) to participate in a commercial mission to Silicon Valley. Of the 35 top-level, internationally recognized companies that participated, a lucky 13 were chosen to make the trip to California in late February, 2011. The selection criterion was based on overall business potential, market opportunity and technological innovation.
The commercial mission, organized by the General Director of International Trade and the Sub-Secretary of Investment of the Ministry of Economic Development, seeks to position Buenos Aires as a technological hub and as a city renowned for technological innovation. The ultimate goal is to attract angel investors and venture capitalists, and to create partnerships between companies in Buenos Aires and San Francisco.
During the mission, vFound, along with the other 12 companies, will meet with various universities and corporations, and will give presentations to local investors and venture capitalists. vFound will use the trade mission as an opportunity to unveil and promote its new software release, the VFOptimizer.
The VFOptimizer provides real-time SEO (search engine optimization) execution and allows website owners to easily and effectively optimize websites themselves, thus eliminating the need to spend thousands of dollars to outsource search engine optimization needs.
vFound looks very forward to presenting the VFoptimizer in Silicon Valley!
Full details and a list of participants can be found on the official Buenos Aires government website (Spanish).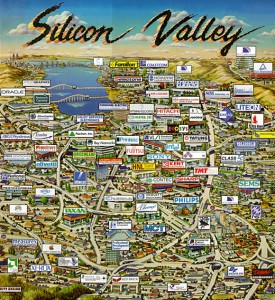 Recent vFound/VFOptimizer Press Releases:
-Margaux Caffa