June 28, 2011
VFOptimizer semi-finalist in Enterprise & IT Architecture Excellence Awards
vFound, the creator of the VFOptimizer, is very pleased to announce that we have been selected as a semi-finalist in the Enterprise & IT Architecture Excellence Awards. We have been nominated in the following categories:
• Future IT (Web 2.0, Cloud and other emerging technologies)
• Startups
• Customer Oriented Business Models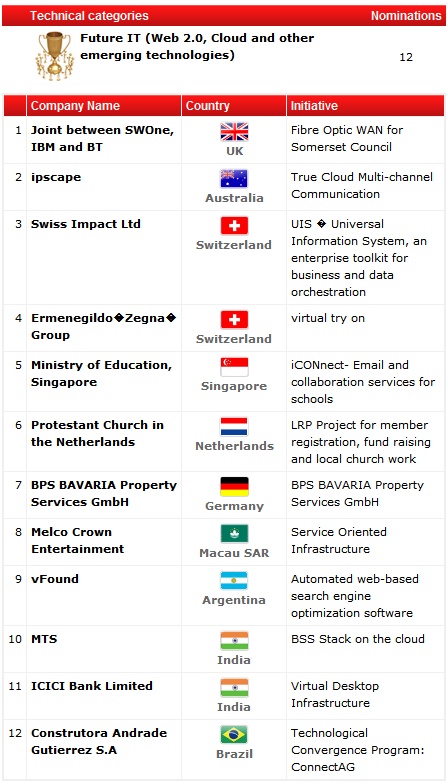 Our competitors in the three categories include Intel Corporation, Northrop Grumman, IBM/British Telecom, Swiss Impact Ltd., and other internationally recognized companies.
The list of finalists will be released on July 1st and the winners will be announced at the awards night gala, organized by iCMG, on July 27th, 2011 in Bangalore, India.
In 2010, the winners of the Future IT category were SAP and Intel Corporation. The winners of this category must prove and establish that "the IT work done is innovative, path breaking or could bring disruptive change in the biz ecosystem." Our new automated SEO software, the VFOptimizer, fits this bill to a tee.
Wish us good luck!